"we are definitely excited to wear the all-white uniforms. it's historic because fsu has never worn white uniforms at home before, so it's going to be fun to be a part of that. it should be exciting for the fans, and we want to see them in all-white, too.''
~ florida state university's senior free safety jamie robinson,
photo courtesy of seminoles.com
this proves my point that fashion is important in all aspects of life, even in football. it also shows that it's ok (and encouraged by me!) to wear white after labor day, especially if you live in florida. but if you have a difficult time breaking this old school fashion rule and still need a reason, then here is one for you...wear it to support your seminoles!

so don't want to wear one of fsu's official white-out shirts and need a few ideas for wearing white to the game? shop summer sales first since white is typically not a color included in most fall collections. you might want to start with macy*s fashion+home sale first, and pick up the extra 15 percent off coupon in the main section of the palm beach post or online today.

try this lightweight and playful spring twill tunic by bcbg and pair it with white leggings or wear alone if you're short enough like me. originally $148, this shirt-dress is now only $63 if you use the macy*s coupon.


originally $98, free people's disco jersey dress is also a good pick for the game now that it's reduced to $62 with the macy*s coupon. the relaxed drapery will keep you cool in all aspects of the game.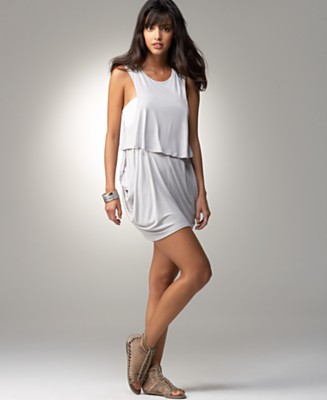 sorry to all my tampa readers out there, but you might want to wear black because it's going to be a dark day out there for you saturday!